6 years ago, a businessman from Indonesia, his name is Hadi introduced a product and a business opportunity to me. He has been in the business for about 5 years.
I don't know him. We never met before. One day I was looking at a website, called meetup.com, where Hadi set up a local entrepreneur meeting. So I decided to attend the meeting. We have drinks, we talk about life, we talk about family.
Finally, Hadi shared a story about a product and the business opportunity that he had been doing. He shared with me about a product that I have never heard before, never seen before. Amazing product. What's more? Hadi also shared with me about the business opportunity, by just using the product you loved, shared with a few people, invite them to take a look.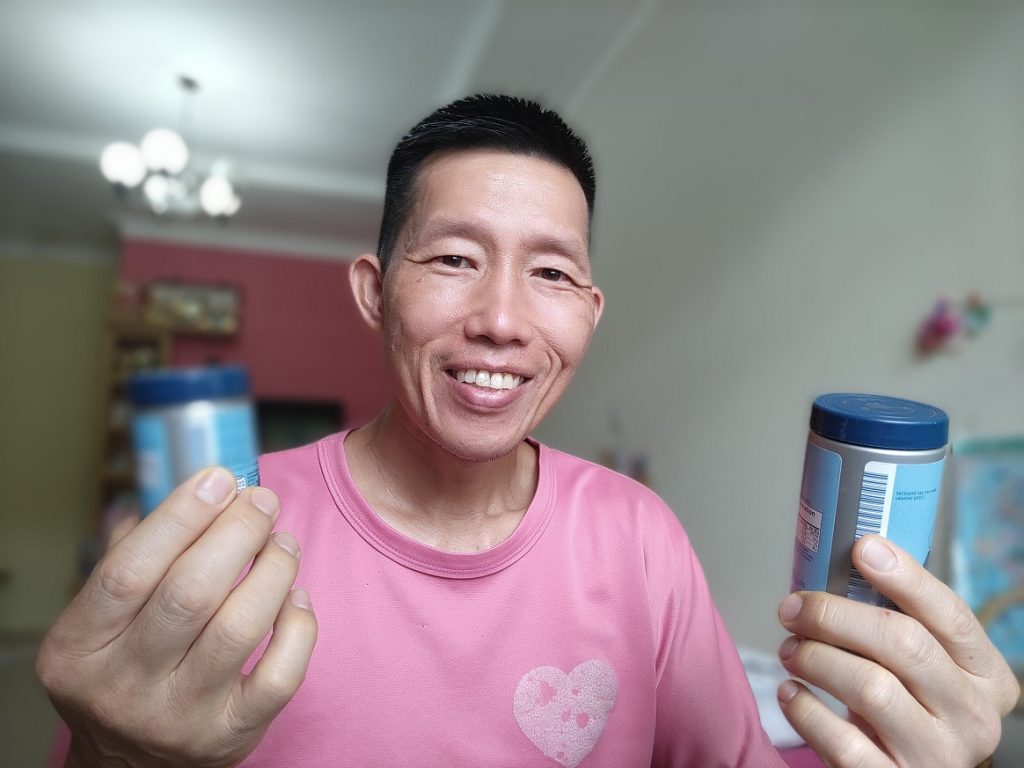 The product excited me. I need this product, my family need this product. This is the product that I'm looking for. At the same time, I need a business, but I don't want the traditional business. I need income, but I don't want million other ways of income.
I responsible for my own health, I responsible for my family health. I responsible for my family well being. I know if I don't do this, I don't get what I want for me, for my family. I'm over 40 year old. I can't go back to job. I have no skills, no college education, I don't have money to invest in another huge capital business. I have no time to waste.
This product is in the market for about 23 years. In over 60 countries. Millions of people have benefited from it. It is such a remarkable finding of this product. I tried it, my family tried it. And we loved it.
I started to share this product with others. They tried it, and they loved it. I know this is a great opportunity to build a career for my life. So, I started to teach others if they loved the product, they can shared it with others. And others shared the product and career opportunity with others. They can also build a career of theirs. Everyone is doing the same thing. Try the product, love the product, share the product with others.
In 3 months, I learned the income structure. I understand the income structure. Meaning, if you successfully share your story with 6 people and they each successfully share their story with 6 people, you have now made a difference in the lives of 42 people. If those 36 people successfully share their stories with 6 people you have added another 216 people, for a total of 258. These 258 people are in, what we call, your Network. They are your customers … your business.
You + 6 + 36 + 216 = 258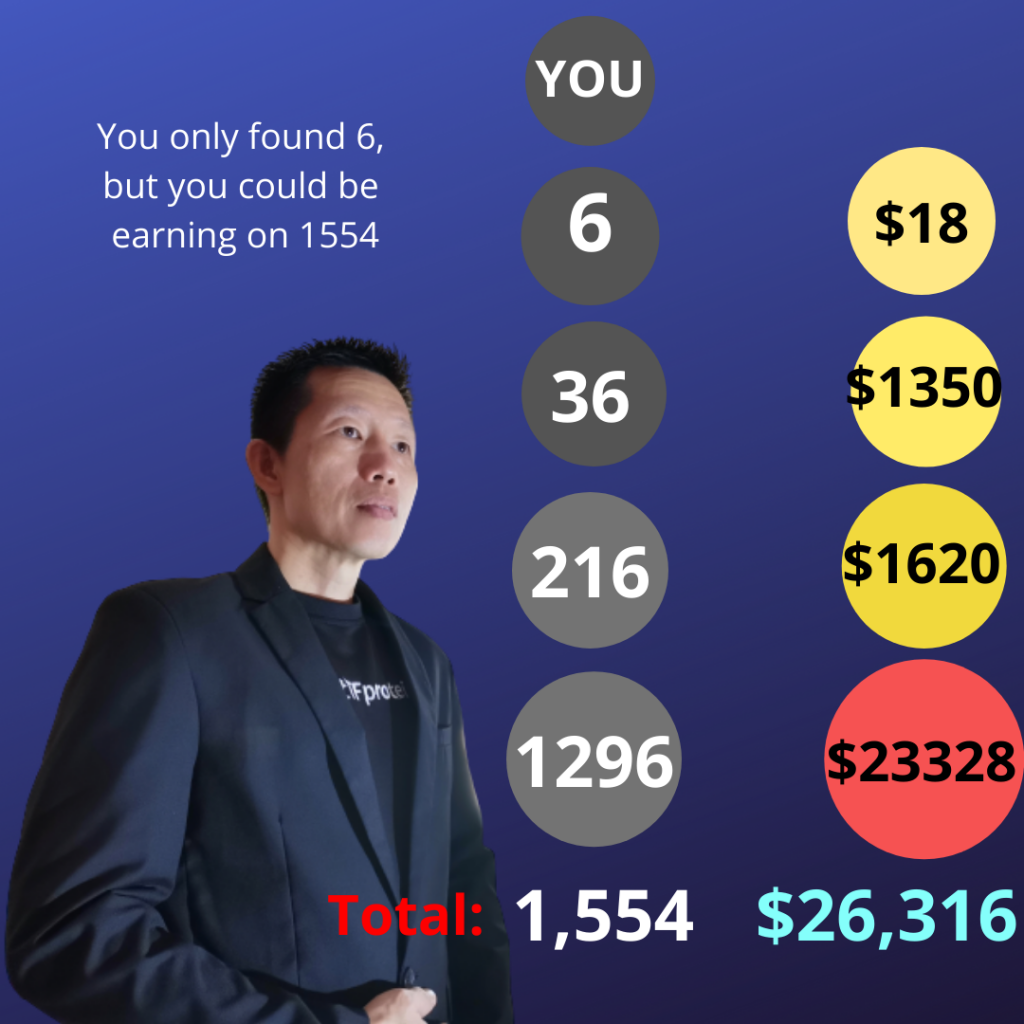 If they're each consuming $150 a month worth of your PRODUCT, your total
business revenue is $38,700 a month.
258 x $150 = $38,700
The company that started this business is going to pay you about 8% of your sales or $38,700 a month.
Mike Wong
Email: mikewong808@gmail.com
Phone: (60) 16-878 6007